You are invited to The Oscar Edition of
The Pitch Show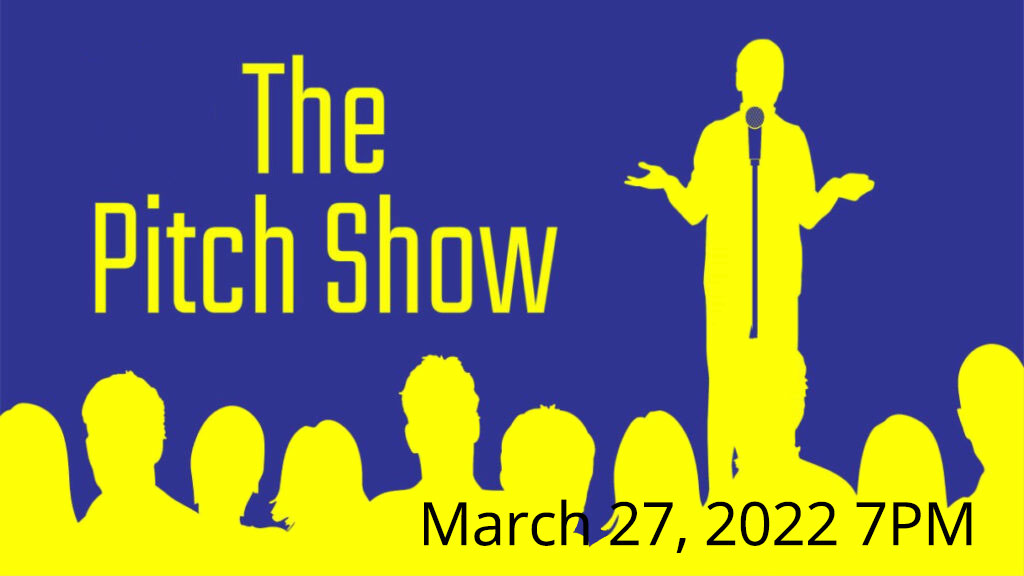 Sadly, you weren't able to make it to my last Show in February.
As we all say, No Worries.  Why?  I have a new contest happening later this month on the 27th.
Where will it happen?  It won't be Virtual.
I am thrilled to announce that my next show will be at the comedy club, Stand Up New York, on the Upper West Side of Manhattan.
Come to the Oscar Edition of The Pitch Show, a business pitch contest like no other. It's an evening of laughs where Four Contestants compete for a cash prize by pitching their idea to the audience
In a tribute to the Oscars, we'll have a guest appearance of an Oscar nominated actor, whom you'll be excited to meet.
What's The Pitch Show?
It's Shark Tank with a comic twist.
It's an Elevator Pitch in front of a crowd.
It's a Pitch Contest where the audience decides who wins.
It's a band playing music btw. pitches
It's like The Dating Game of the 70's; each contestant shares 3 secrets about themselves.
The Pitch Show: Sunday, March 27th, 2022… 7PM-9PM
To make your reservation – which we strongly suggest you do ASAP, as there is limited seating at the Club.  https://bit.ly/thepitchshow22
Want to Pitch at the Next Show?
Send a short description of your Business Idea to alan.siege@sbmc.biz , and you'll be contacted if your idea is being considered. Please put "The Pitch Show" in the subject line of your email.
See the 3-minute trailer below: