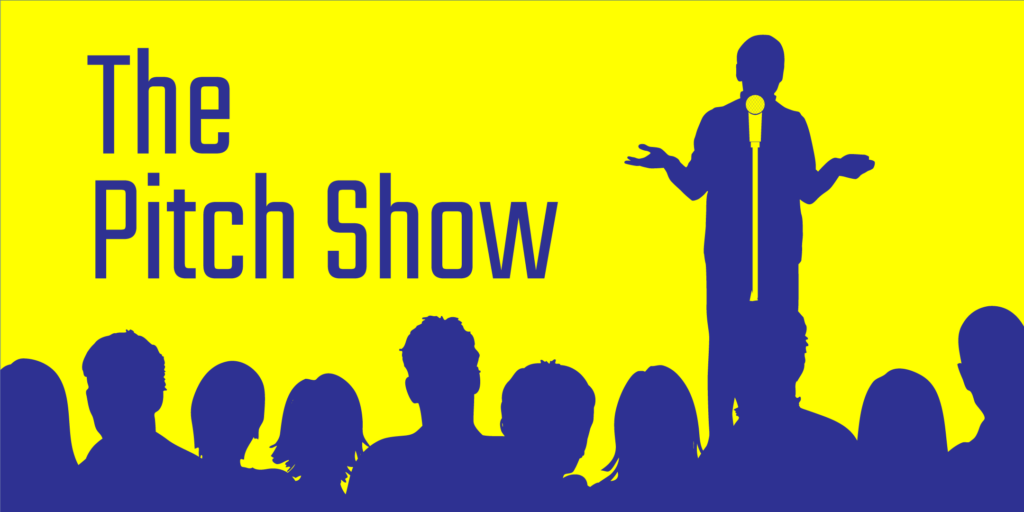 Want to pitch your business idea in front of a live audience with the chance of winning some start-up funds?
Now's your opportunity.
Come to The Pitch Show where early-stage entrepreneurs present their Business Idea to win $$$ in a fun setting.
Six startups compete for a cash prize in a 90-second business pitch on a virtual stage in front of an audience. After each contestant is finished, the audience votes for the winner. (The last time I had the contest, over 100 people attended the Virtual Event.)
What makes The Pitch Show Different?
It's Shark Tank without Mr. Wonderful tearing you down.
It's an Elevator Pitch in front of a crowd.
It's a Pitch Contest where the audience decides who wins.
There is contest-based music btw. pitches
Each contestant shares 3 personal stories before they pitch.
Want to pitch your Business Idea?
Email a short description of your Business Idea to alan.siege@sbmc.biz , and put The Pitch Show in the subject line.
The show will be announced a month ahead of time. The show is FREE.
P. S. If you'd like to get an invitation to the event, just send a request to alan.siege@sbmc.biz and put The Pitch Show in the subject line.
See the 3-minute trailer below: