You are invited to The Pitch Show
Thursday September, 15th 2022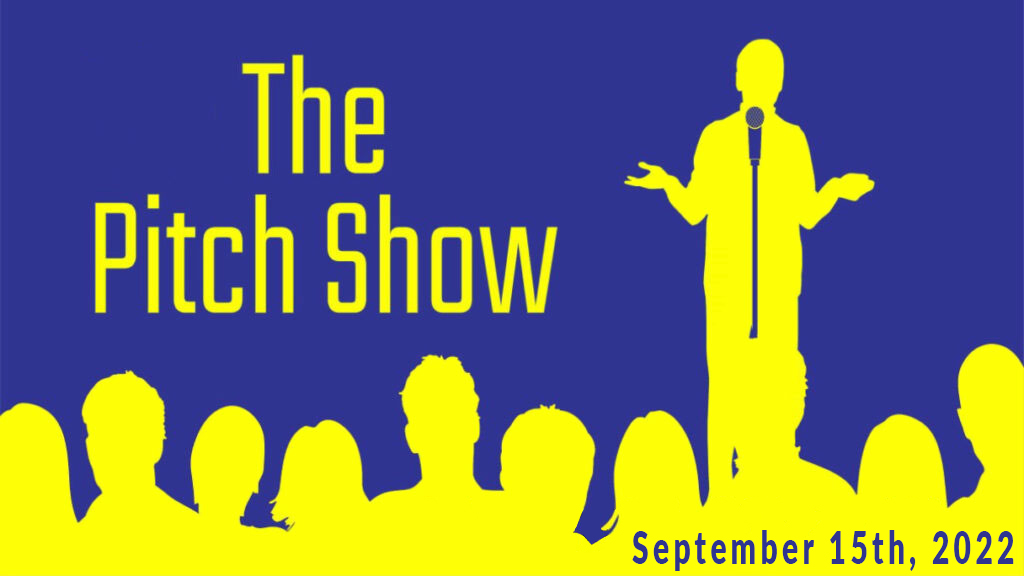 SAVE THE DATE
September 15th – 6PM-8PM
You don't want to miss what's coming!
The Pitch Show
Hosted by Alan Siege
You've been before and, even if you haven't, this one will be even better!
It's time for a New Pitch Show!
We've got a new band, four new contestants with four great businesses, and they're going to compete for cash prizes and a surprise gift for the winner. There will be a new Trivia Contest for the audience –How many entrepreneurs do you know? You'll be drinking, dancing in your seats, and YOU'LL be voting for the 1st and 2nd place winners..
Who's Pitching?
Omer Riaz and Touseef Riaz – Inventooly
Paul Stratta – iPlayme2
Noela Fomunyoh – Heaven Bridal
Elizabeth Ogun and Kayode Jasanya – Scribe
Make your reservation ASAP as the clock is ticking via the following link – bit.ly/tpssept
It's a fun evening out (and an excellent Date Night.)
Like last time, The Pitch Show will be at the comedy club, Stand Up NY on the Upper West Side.
What's The Pitch Show?
It's Shark Tank with a comic twist.
It's an Elevator Pitch in front of a crowd.
It's a Pitch Contest where the audience decides who wins.
It's a band playing dance music between pitches.
It's like The Dating Game of the 1970's; each contestant shares three secrets about themselves.
TO RSVP GO TO – bit.ly/tpssept
The Sponsors